Anne Frank is in my Dreams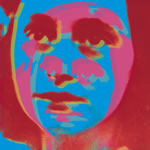 Company: 
Humble Wonder Theatre (Victoria, BC)
Venue 2: Metro Studio (1411 Quadra at Johnson)
The repetition of Pete's life has made him restless and jaded until a new intern, Anna, begins working at his publishing office. When a copy of "The Diary of Anne Frank" crosses his desk, Pete's dreams begin to confuse Anna with Anne Frank, and the boundaries between his dreaming and waking life collapse. Can Pete get Anne out of his head?
SHOW TIMES
SAT, AUG 29 6:30 PM
TUE, SEP 01 8:30 PM
WED, SEP 02 6:30 PM
FRI, SEP 04 10:15 PM
SAT, SEP 05 3:00 PM
SUN, SEP 06 8:00 PM
Read the PLANK Review.