Wreckage: Now this is site-specific theatre!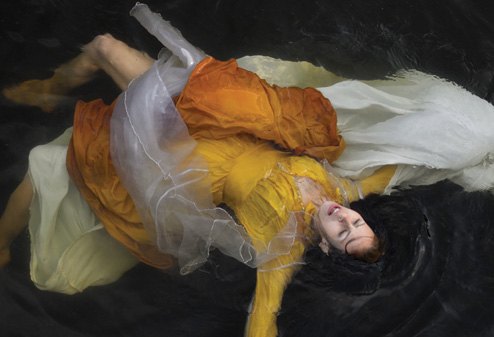 This is what site-specific theatre is about. The cast and crew of Wreckage used the location to its fullest potential. This show is a must-see even if only for that reason. Underneath the Ferry Dock is a murky and magical place with who knows what lurking in its depths. It is the absolutely perfect location for this haunting work.
As for the performance itself, it was certainly powerful, detracted from a little by the unfortunate site-lines that the beams of the dock guarantee. But a little shifting in your seat is a small price to pay. Wreckage is primarily a movement piece, performed to music and voice-over with occasional dialogue. The narrative itself erred on the side of vague and evocative instead of obvious and cliched, which I applaud, I do wish there had been a little more...something at the conclusion of the action. It was all over so quickly I felt rather unfinished and abandoned myself. But, then again, shouldn't all theatre leave you wondering and wanting a little more?
By Danielle Benzon