Jem Rolls Attacks the Silence - A Sure & Steady Hand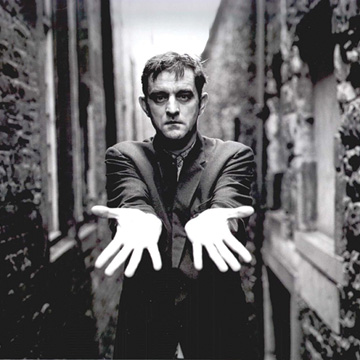 Should you go and hear Jem Rolls attack the silence? Indisputably. He says he's the only performer who puts his name in his title because he's not wanted by the police, but I see now that he puts it there because he has a following that will go to anything that starts with "Jem Rolls." I've now joined that group. 
Most frequent Fringers have met Jem Rolls in line-ups. He works hard for his audience. I prefer my line-up performances more subtle, kind of sweet and a little hesitant. I'm Canadian after all.  So I hadn't been attracted to this large, fast-speaking man who bragged about how many stars he had in his reviews.
On the other hand, I like performances to take hold of the situation and lead me through the hour with a sure and steady hand. Jem Rolls leads. You follow. The interesting thing is he's speaking very, very fast (and as many have noted he articulates every polysyllabic word) but you don't feel badly if you don't keep up. He's enjoying the words so much himself you can relax knowing there's more there but that you'll leave with lots to think about regardless of what you  miss. Indisputably.
His shirt is already damp within minutes and he talks about the danger of sitting in the front row for his performance. And he tells about the physical dangers of being of being a poet. Between the poems, he gives context and commentary in a more conversational style. The rhythm between the two modes is skillful. 
I loved The Love Poem and the image of a heart being two question marks mirroring each other. 
After a string of critique to both the New Britain and the New Canada, he thanks Canada for giving him a new start on life at age 38. All I can say is: I'm sorry. And you're welcome.
By Mary Bennett