Dianne & Me: love, despair, confusion, everything a young girl needs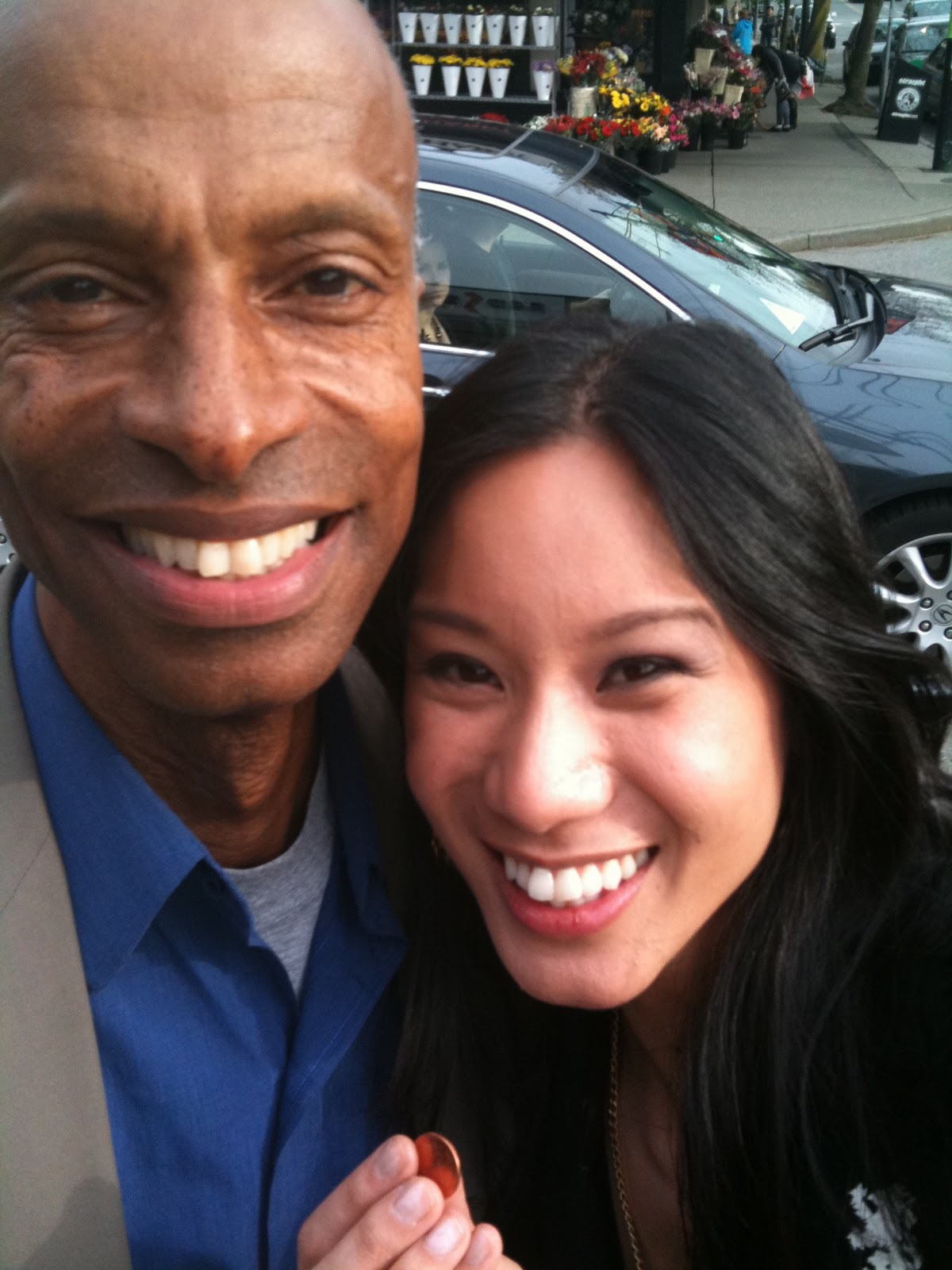 I have to admit a couple of things before I talk about this play: I like solo shows because they are the most intimate of performances and I loved Denis Simpson. What does Denis Simpson have to do with this play? Directly, very little. Indirectly, everything. I will get to that in a minute.
Dianne & Me is the story of a mother (Dianne) and her daughter (Emma) and how they deal with sudden life changes. Told from the perspective of the daughter, the audience catches a small glimpse into Emma's life, an average Vancouver teenager and her mother, an average typical single mom. The audience is witness to a tale about modern teenagers, how they relate to their parents and their peers, and how life, although seemingly hard and difficult, can be caring and positive even under the most stressful of times. I don't want to spoil much about the plot because I want you to go see this play. This play deserves to be a Pick of The Fringe because I think it is one of the best examples of a solid performance and story. You can see a lot of one's youth in this production. There are great descriptions about what young boys and girls do when their parents aren't around to catch them, we have very real interactions between child and parent, and it felt very real. It wasn't overly dramatic and it wasn't over the top crazy when the main plot twists becomes a reality. The performance itself was technically sound. (We were even treated to a minor stage problem when a collapsible table slapped down on the stage from behind a curtain. The actress just apologized while still in character and continued on.) She performed several characters and each had a light and life of their own. She crouched, smirked, complained, acted like a typical dumb boy, and brought to life some recognizable, ugly adults that we all loved to hate when we were teens. It made me think about my teenaged years, something I don't particularly like to think about.
Back to Denis. If you are roughly my age and grew up in Canada, you most likely would have run across the Polka Dot Door. The Polka Dot Door is just a kids show with lessons and themes that appeal to children. One of the characters on this show was the mysterous Polkaroo. He was a highlight. Denis Simpson was once the Polkaroo. I remembered him from that show all those years ago and was happy to see that the performer in this show, Elena Juatco, was a peer and was mentored by Denis. I have always enjoyed things Denis was in and, unfortunately, he passed away suddenly in 2010. When I read the web site for Dianne & Me, it hit me where the quality and talent of this show came from.
My point is, this is not just a review, but it is also something that I recognize as important. One generation of live performance moves to the next and it is good to see that there is still bravery and quality out there. I see something in this production that is not bound to the stage. The play is simple. It is straight-forward. It is performed by someone who is bound for great things and, I think, deserves it.
By Shane Birley